At Sparkle Cleaners in Rudasill, we're here to make your life just a little easier. We offer high-quality, reliable dry cleaning services—even for your tough-to-clean items like leather and wedding gowns—but why stop with just your dry cleaning? Trust us with all of your laundry needs and reclaim that time in your schedule. We provide wash-and-fold services for drop-off clothes, and we can even come to you to pick up your laundry and deliver it back to you clean and ready to wear.
At our Rudasill location, we also offer the convenience on of on-site tailoring and alteration services. Need help getting things cleaned in your home? We have you covered there, too, with carpet cleaning, tile and grout cleaning, and upholstery services.
If you're ready to put the experience of the team at Sparkle Cleaning in Rudasill to work for you, swing by our location at 6001 N. Oracle Rd. in Tucson—right by the Starbucks. You can also call (520) 887-9600 to find out more about our services.
Contact this Location
Booking an appointment is easy and available 7 days a week. Once you fill out the form we will contact you by email or phone within one hour, during business hours, to confirm your appointment for availability. Or the following day if you send the request after business hours.
Call Us: 520.887.9600
Specials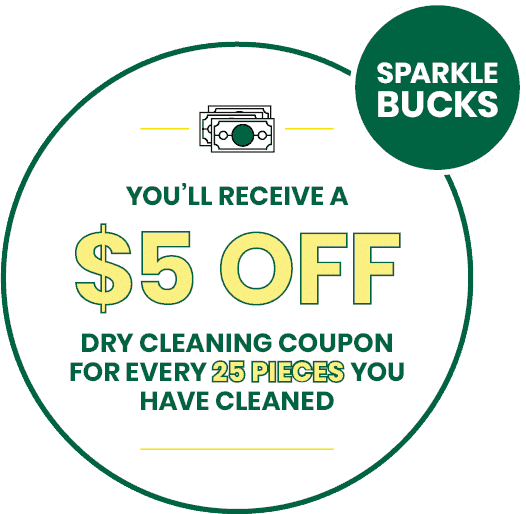 YOU'LL RECEIVE A
$5 off
for every 25 pieces
PANTS SPECIAL
$15.75
for 3 pairs of pants.
SHIRT SPECIAL
$8.55
for 3 laundered dress shirts.
CAT CARD DISCOUNT
20% off
on your dry cleaning
View Our Client Reviews
Delivering my dry cleaning to this particular Sparkle Cleaners on Rudasill is always a pleasant and easy experience. Great staff there with a "can do" professional approach to helping me with my dry cleaning needs.
I always have my dry cleaning done here. They are fun, friendly snd professional. My clothing always comes to me as though I just bought them. I've never been disappointed. I'm adding, I've had my bedroom carpet but the big job was my tile and grout. They cleaned it exceptionally well. I have had this servi2x and will again soon.
It was a little expensive but she did a great job. I had 2 pants hemmed. And they were done much earlier than expected.
This Dry cleaners is marvelous recently priced Great quality of cleaning I went to a dry cleaner closer to my house and it cost me double for three pairs of pants I recommend it to anyone