What would you do with your time if you didn't have to do laundry? It's not wishful thinking—you really can get that time back with the help of Sparkle Cleaners on Alvernon and E. Broadway. You might know us as the dry cleaners of choice in Tucson, a reputation we've earned by delivering great customer service and unmatched attention to detail, but we can also take care of your everyday laundry needs. In fact, we can even pick it up on your doorstep and return it to you!
In addition to our dry cleaning and laundry service, we have an on-site tailor providing alterations and repairs, a shoe repair service, and a specialized cleaning service for wedding dresses. You can even get that Sparkle Cleaners treatment at home with carpet, tile and grout, and upholstery cleaning services.
Interested in learning more? Call Sparkle Cleaners Alvernon at (520) 326-1231 for more information, or stop by our store at 3853 E. Broadway Blvd. in Tucson.
Contact this Location
Booking an appointment is easy and available 7 days a week. Once you fill out the form we will contact you by email or phone within one hour, during business hours, to confirm your appointment for availability. Or the following day if you send the request after business hours.
Call Us: 520.326.1231
"*" indicates required fields
Specials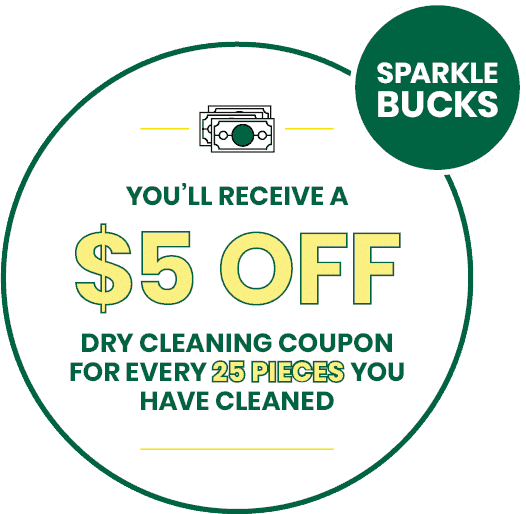 YOU'LL RECEIVE A
$5 off
for every 25 pieces
PANTS SPECIAL
$15.75
for 3 pairs of pants.
SHIRT SPECIAL
$8.55
for 3 laundered dress shirts.
CAT CARD DISCOUNT
20% off
on your dry cleaning